Currently, we have no specific topics advertised in this research field.
If you are interested in a student/thesis project on this topic, please feel free to contact us on your own initiative.
Derzeit haben wir keine spezifischen Themen in diesem Forschungsbereich ausgeschrieben. Wenn Sie an einem Studenten-/Abschlussarbeitsprojekt in diesem Themengebiet interessiert sind, können Sie uns gerne initiativ kontaktieren.
Contact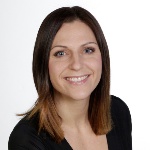 Martina De Lorenzo
Assistance to the Management, Administration, Controlling