In the research project AddFiberFab the manufacturing of large robotic-wound fiber composite components is further developed in order to produce cantilevered and individual load-adapted supporting structures. The components, designed for the construction industry, can be winded without any mandrel. Computional methods allow different fiber patterns for each component, so that high load-adaptility, multimaterial and fully stressed structures can be manufactured. The increasing demand for resource efficient material consuption in construction industry is thus addressed.
As a special feature of the manufacturing process no core is needed as the fibers are spanned by a six-axis-robot between two frames freely. This allows high complex multi-material components. However, the motion programming and the interaction between the winding frames and additionally with the external axis is challenging.
ITFT is focusing on the development and optimization of a new fiber placement head for the robotic set-up as well as the peripheral devices needed, like a creel or resin/hardner supply unit. The high quality simultaneous deposition of six carbon or glass rovings is provided by the integration of multiple sensors for online quality monitoring into the robot head. Some of the sensors and measurment concepts will be newly developed from scrach. The most important aspect is the real time adjustment of the winding parameters based on the sensor data analysis.
One aim of the project is to provide the technology to build a large-scale demonstrator in form of a hemispherical pavilion for the Federal Garden Show 2019 in Heilbronn. The wound components will be assembled and covered by a translucent foil.
The opening is scheduled for 4/17/2019.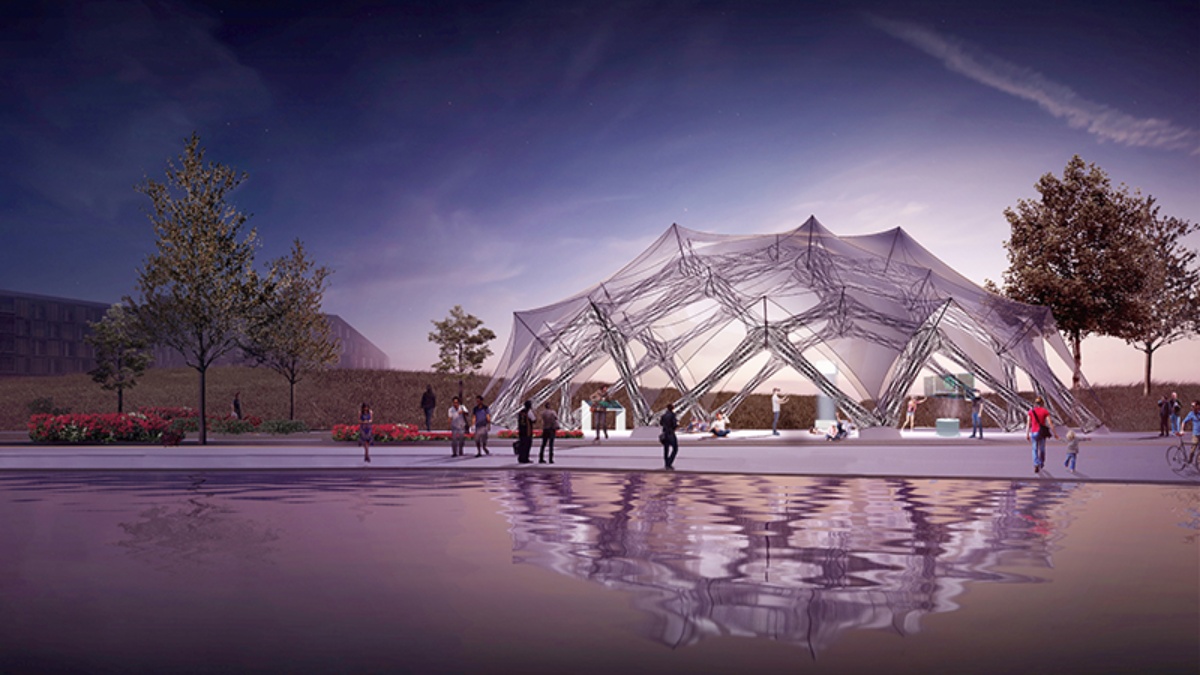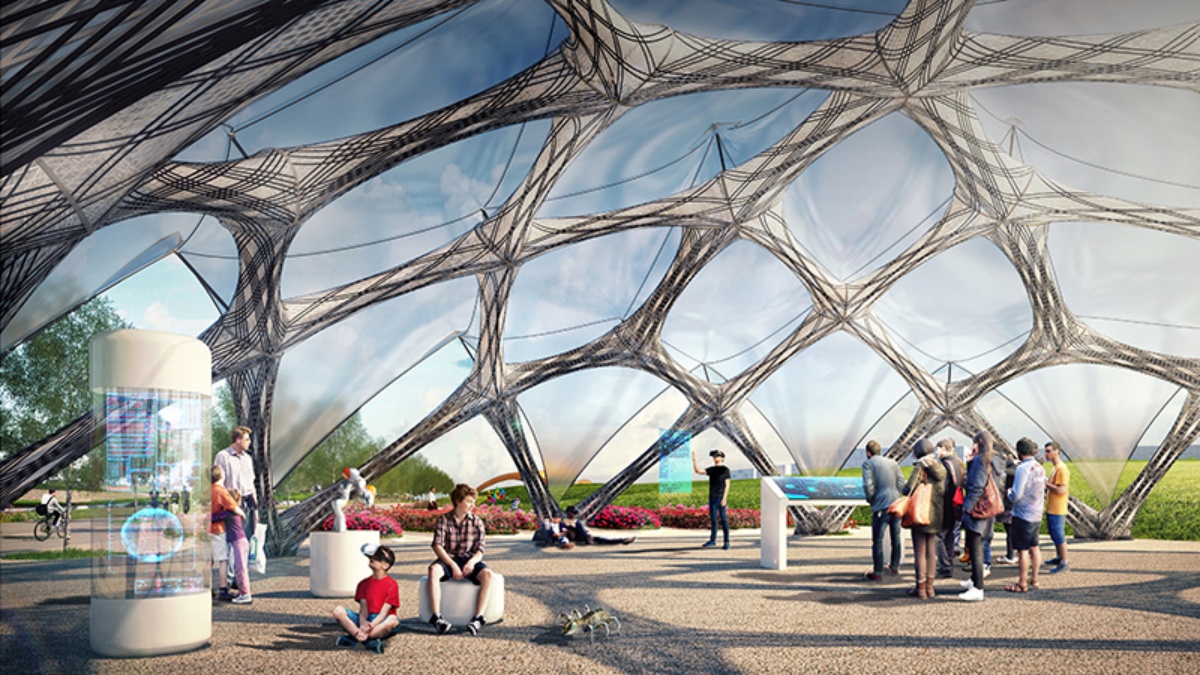 Project Duration
June 2017 - May 2019
Project Team
ITFT Institute for Textile and Fiber Technologies, University of Stuttgart
Prof. Dr.-Ing. Götz T. Gresser, Pascal Mindermann
ICD Institute for Computational Design and Construction, University of Stuttgart
Prof. Achim Menges, Serban Bodea
ITKE Institute of Building Structures and Structural Design, University of Stuttgart
Prof. Dr.-Ing. Jan Knippers, Bas Rongen, Drilon Gubetini
Funding
The research was supported by the Baden-Württemberg Stiftung within the call for proposals Innovation through Additive Manufacturing.